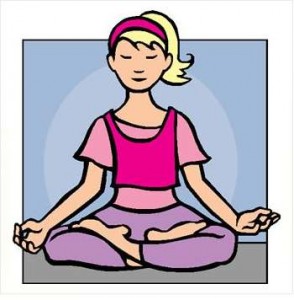 When I enrolled in the UMBC Yoga class this summer, semester, I did so to improve my strength and flexibility. I had always wanted to learn yoga, but now I had some real motivation because I really needed to catch up to my boyfriend's physical abilities (he's a gymnast.) But when I actually began to learn the practice, especially the Sun Salutations, I realized that yoga had the ability to completely clear my thoughts; or rather, that I had the ability through practicing yoga.
I can't tell you how many times in the past month and a half that I have come home from work, stressed out of my mind, and simply taken a deep breath, done a few Sun Salutations, and felt entirely different. The sense of calm that I've developed has also spread into nearly every aspect of my daily life. I've realized that I'm unintentionally more health conscious lately, and I've also been able to stick to a workout program for more than two weeks for the first time in years. It has inspired me to strive for well being in every sense of the word. I'm even flossing now. That's right: every day; impressed? I used to be a dancer, and for about 4 years I enjoyed a great amount of physical energy, but since beginning more strenuous classes and taking on more responsibilities with my own health, I've become much more sedentary and frankly, lazy. Thanks to this summer session, I've tasted that youthful energy that you'd think I would naturally have at 19, and I don't plan on going back any time soon.
This is a testimonial provided for Sandra K. Nicht of Asthanga Yoga Maryland. You can find the testimonail over here.
You may also like: How Yoga Helped Me Navigate Choppy Waters