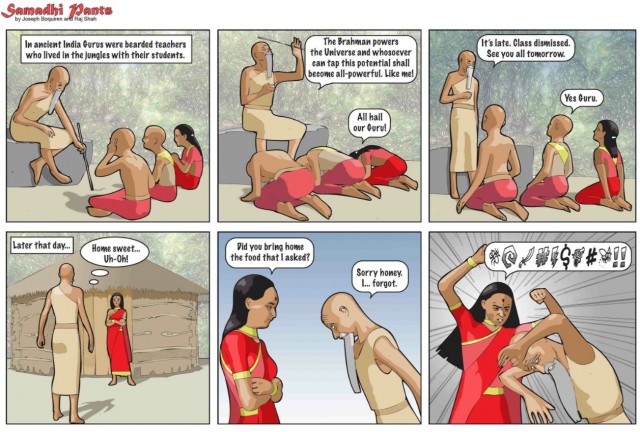 Reposted with permission from Joseph Boquiren.
Joseph Boquiren is a yoga instructor, artist, and storyteller. He is the indentured servant to Samadhi Pants, the weekly cartoon about our sometimes humorous quest to gain enlightenment. He is also the author of WingWars, the graphic novel that chronicles the adventures of an elite cadre of fighter pilots set in the InterWar years. He spends about 30-40 hours a week with his nose in a drawing pad. When he does come up for air, he likes to ride bikes, skate (both ice and inline) and enjoys a cup of coffee or four in the company of other human beings.
He is also a registered architect although recently he hasn't had much opportunity to practice this profession. Occasionally, he may pause to gaze up longingly at the odd building or two before returning to his senses and moving on. In addition to flexing his drawing fingers, Joseph can be found teaching Yoga. You can follow Joseph on Twitter as well as on Facebook.
You may also like: A Translated Whale Song