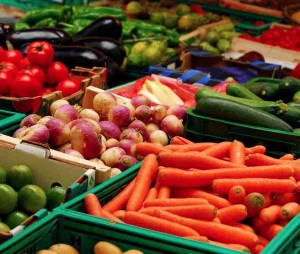 Want to go organic but cannot afford it? Here is a solution. The Environmental Working Group has come up with a list of produce they call as "clean 15" after testing 53 different food produce. These are produce that are grown with a relatively mild load of pesticide. You may be able to get away with not buying non-organic for these. On the other hand they also have a list they call "dirty dozen". This is produce laden with pesticide and recommended to buy organic.
Clean 15
Onion, Sweet Corn, Pineapples, Avocado, Asparagus, Sweet peas, Mangoes, Eggplant, Cantaloupe (domestic), Kiwi, Cabbage, Watermelon, Sweet potatoes, Grapefruit, Mushrooms.
Dirty Dozen
Apples, Celery, Strawberry, Peach, Spinach, Nectarines-imported, Grapes- imported, Sweet bell pepper, Potatoes, Blueberries- domestic, Lettuce, Kale/collard greens.
Related Links:
Pesticides in Produce Home Page
Methodology used to create the lists
Dirty Dozen and Clean Fifteen
You may also like: A Need To Rethink Our Diet
Subscribe to our free mailing list so that you do not miss the best of MyLifeYoga. Here is a sample of our past issues.