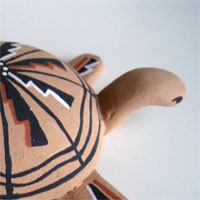 yoga therapy
Yoga Therapy is intimately connected with the overall theme of yoga. If the mind-body is in imbalance due to stress, the journey into yoga is disrupted. The goal of Yoga Therapy is to restore balance and well being to the mind-body system by reducing your stress levels.
Ketna's deeper motivation to give up her career to instruct yoga was related to her firm belief in its ability to reduce stress. She believes that the restorative and healing nature of yoga arises due to its ability to counter stress. She has since pursued deeper study into principles of Ayurveda, Ayurvedic cooking and nutrition, and Yoga Therapy. She now combines all of these in a holistic practice that inspects all aspects of her students' lives to provide them with solutions that mitigate stress levels.
Yoga Therapy and Ayurveda are both deeply personalized practices. They start with your body-type and also look at your overall-life style choices and eating habits. The idea is to find the source of imbalance that leads to stress and to counter that. The intervention involves recommendation for changes in eating, sleeping, and work-related habits. A personalized yoga routine, a personalized breathing technique, and a simple meditation technique, designed to fit in your schedule, are also provided.
IT IS IMPORTANT YOU REALIZE THAT YOGA THERAPY IS NOT A MEDICAL INTERVENTION. IN ALL CASES YOU MUST ACT ACCORDING TO THE ADVICE OF YOUR DOCTOR. IN NO CASE DO WE RECOMMEND STOPPING OR INTERFERING WITH YOUR REGULAR MEDICAL TREATMENT. YOU MUST FIRST DISCUSS YOGA THERAPY WITH YOUR DOCTOR AND ONLY AFTER A CONSULTATION, MAY YOU APPROACH US WITH HIS/HER APPROVAL. YOUR PARTICIPATION IN A YOGA THERAPY PROGRAM IS BASED SOLELY ON YOUR OWN BELIEF IN ITS POSSIBLE BENEFITS. CLAIMS OF ITS BENEFITS MADE HERE OR ELSEWHERE MAY NOT BE PROVEN MEDICAL CLAIMS AND YOU HAVE TO TAKE THESE TO BE ANECDOTAL IN NATURE ONLY. THE YOGA THERAPY PROGRAM DOES NOT ESTABLISH A PATIENT-PHYSICIAN RELATIONSHIP AND SHOULD NOT BE CONSIDERED AS A MEDICAL INTERVENTION. RATHER IT SHOULD BE VIEWED AS A SUPPORT PROGRAM FOR STRESS MITIGATION ONLY. IT IS YOUR RESPONSIBILITY TO ENSURE THE SUITABILITY OF ANY RECOMMENDATION MADE HERE WITH YOUR DOCTOR BEFORE ACTING ON IT.
If you are interested in Yoga Therapy please use the contact form for more information.