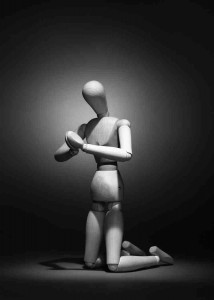 When Paramhansa Yogananda, founder of Self-Realization, established the work in America, in the Articles of Incorporation was this particular tenet: "to establish in every home in the United States and even throughout the world, a little room for quiet and meditation, a temple where devotees can meditate in an effort to establish oneness with Cosmic Consciousness or God the Father, which is the goal of life."
So in these few words we can see the importance of establishing a little church or a little room where one can with definite effort try to make that contact with God and realize that that is our goal and that's what we are and that's what we are here for–to know our oneness with God.
Now occasional church services are not enough, but they must be augmented by daily contact, daily contact with God, because insecurity of this outward existence is so deeply ingrained in this physical consciousness, that unless we do that we will not escape it. We will not escape the delusion and its insecurity. That you can realize.
And so, occasional services like these, and like the meditation services which we have at the SRF Retreat in Encinitas and in Hollywood, give us the inspiration, because everyone who comes with sincere heart feels the Presence of God. But that Presence will leave unless you, unless I, regularly keep the contact by meeting God in that little temple in our own home–it is absolutely essential.
Yogananda's words
Master has said these wonderful words, and if you will just remember these words, you will have everything you need. He says this, "The sense of security and inner assurance we crave are a natural result of meditation and God communion." Can it be any clearer? We do not feel secure in this outward consciousness. We do not have that inner assurance. Why, because there is no inner assurance in our security in it. The security is in God, and we have the ability by concentrating upon Him. As the Master has said, "A natural result of concentration and meditation, which gives God Communion." Continue reading →