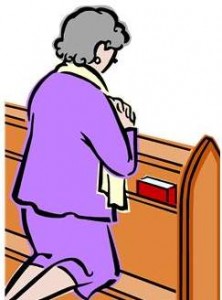 It's a simple question: Are you believer? However the answer may not be so simple. To answer this it may be better to first answer the question: What do you mean by "belief"?
This is important because meanings of words evolve over time and that the meaning of the word "belief" has evolved too. Karen Armstrong in an interview with Reddit explains:
…the English word belief changed its meaning: beliven used to mean "love, loyalty, commitment, engagement," It was related to the German liebe ("beloved") and the Latin libido ("desire"). Only in the late 17th century did it come to mean: "an intellectual acceptance of a somewhat dubious proposition."
When ancient sages and prophets talked about having "belief" or "faith" they meant something much different from what it seems to mean today. The call for having belief or faith was akin to a call for action. It was not a call for an intellectual exercise. You do not decide to be a believer or non-believer as an intellectual exercise. Instead you decide to act or not to act. To be a believer meant committing to live your life in a particular way.
And what type of life were the ancient sages asking us to commit to when they asked us to be believers? The answer is that all sages and prophets, throughout history, have unanimously asked us to commit to the "Golden Rule": To do to others what we would have them do to us.
Belief was a commitment to think and act, all day, every day, in a manner that is consistent with the Golden Rule. The promise was that if you do this consistently you would grow closer to God. Belief was a journey towards God; it was not something that you do at the outset of the journey. God was not an intellectual exercise. God was something practical you could do something about and could grow into. Continue reading →