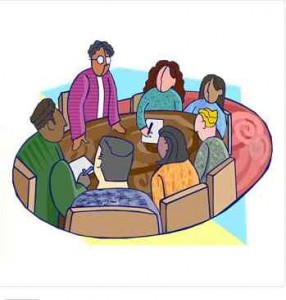 Nobel prize winner Muhammad Yunus proposed the idea of a "social business." He defines social business as different from a traditional non-profit organization in that it is self-sustaining. A social business does not depend on donations for its continued existence. This means the social business is a profit making entity. However it is different from a normal business in that the promoters and investors do not get any distribution from the profit. The profit is retained for expansion of the business and only the initial investment of the promoters and/or investors is paid back without interest.
The goal of a social business is to meet a social need that would not be addressed ordinarily by a regular business. Unlike a non-profit, the social business would be self-sustaining and scalable thus able to address the needs of large sections of populations without a constant need for fund raising. The energy of the promoters is thus focused in meeting the social need rather than constant fund-raising effort.
In a social business the promoters and employees of the business get paid market wages. This means that though the promoters do not make a profit they can make a living wage for their effort they put into the social business.
The key idea is not to supplant non-profits or normal businesses but to complement. A non-profit will exist where a social business cannot. And a social business should find a niche where a normal for-profit business does not want to play.
Here are the seven principles of a social business: Continue reading →