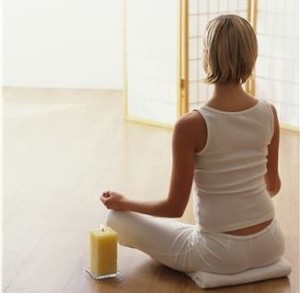 "The Self cannot be known to man, if he desists not from evil, if he controls not his senses, if he quiets not his mind, and practices not meditation." –From the Upanishads
Reading the ancient scriptures of Hinduism is fascinating, and I am amazed by the importance put on meditation. As a student of meditation I find this very inspiring.
In the first chapter of the Upanishads (Katha) Nachiketa is granted three boons from Death, because he had waited at his house for three nights and not received his hospitality. For his first and second boon Nachiketa wishes his father peace of mind and to learn the fire sacrifice that leads to heaven (thereafter called the Nachiketa sacrifice).
For his third boon he asks Death to tell him the truth about life and death. Death refuses to grant this wish, and offers him all the pleasures imaginable, but Nachiketa insists that this is his only wish. Death refuses again, and Nachiketa repeats his wish a third time. This satisfies Death, and he grants him his wish.
"The good is one thing; the pleasant is another." says Death, and he also says "Blessed are they that choose the good; they that choose the pleasant miss the goal."
Nachiketa was blessed according to Death because he had renounced the most pleasing offers. His focus was pure and clean and therefore he could be initiated into the secrets of the eternal.
This post comes to us from Norway! Thanks to Nicone of Just Add Yoga. Reposted with permission. Here is the original post.