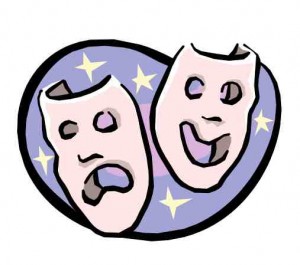 "When you are joyous, look deep into your heart and you shall find it is only that which has given you sorrow that is giving you joy._When you are sorrowful look again in your heart, and you shall see that in truth you are weeping for that which has been your delight. Some of you say, "Joy is greater than sorrow,' and others say, 'Nay, sorrow is the greater.' But I say unto you, they are inseparable." —Kahlil Gibran
Lately, I've been thinking about how embracing one side of a spectrum invaluably deepens our understanding and often our appreciation of the other. The catalyst of this contemplation was something I experienced a few weekends ago. Over the course of two days, I was in the company of a loved one preparing to leave his body, followed by that of a newborn arriving into the world.
In addition to witnessing these two, vastly varying phases of life, I observed a full spectrum of my own emotion—sorrow and joy, fear and comfort, denial and acceptance. While my sorrow certainly deepened my gratitude for experiencing joy, my joy only deepened my appreciation of my overall ability to feel.
Likewise, I witnessed my beloved friend, Eric, who passed away a week and a half after my visit; find such balance between reason and passion. Eric was like an uncle to me. Throughout his nine-year battle with bladder cancer, he experienced a great deal of pain, but he did not allow himself to suffer mentally. He put up an enormous fight against the cancer with his body and worked ceaselessly to harness and better understand his mind. In addition to self-study and meditation, Eric and his wonderful wife used music as an outlet to channel their emotions (he was an amazing guitarist, who taught me so much). Continue reading →