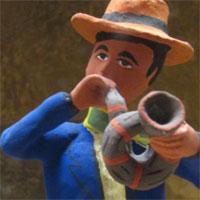 "As a teacher I think you are wonderful (that's why I keep coming back)! No matter who is in your class (long standing practitioners or new students) you teach to both" -Linda Brown
"Ketna's middle name should be "rejuvenator" as the practice rejuvenates my soul after each practice" -Victoria Buckingham
"You have no idea how much I miss you and (your) yoga class…Many of the techniques you taught me are what got me through this very stressful time, I am not so bad off as I would have been." -Kim Bottoms
"To look at each person's anatomy and then to tailor the dance of breath and movement for them is exceptionally rare. That is what Ketna does. She really helps people with their health problems." -Arun Bhatia
"I call you my mini miracle-maker" -Mary Whiteley
"Due to a worsening asthma condition which was requiring me to use an asthma rescue inhaler almost daily, I sought additional traditional medical solutions to no avail. Upon a recommendation that I try deep breathing exercises for this worsening condition, I went to see Ketna Shah. I have now been working with Ketna for several months. Her therapy is based on yoga therapy and consists of breathing exercises (pranayama) and simple body stretches based on yoga postures (asanas). As the result of this daily practice, I have been able to reduce the usage of my asthma rescue inhaler by 80.0%. This practice has significantly improved the quality of my life by allowing me to feel better and to be more active. I am extremely grateful to Ketna for her help and I would strongly recommend Ketna to anyone with a similar condition or anyone seeking an improvement in their general health." – HRW
"My breathing and my flexibility have improved and, most importantly, I leave a session with Ketna not only calm, but also energized." -Mickey DeTemple
"I have worked primarily with three outstanding yoga teachers. Their styles are similar, based in the yin yoga tradition. Ketna's breath yoga is wonderful for the older body. I love the disciplined breath work and the repetitions on one side before moving to the other, but Ketna's real genius is in her sequencing. The sequence of overall asana practice and the sequencing of two or three poses, which she works together, are really quite special. She is masterful about addressing in the same small class the needs of students at different levels—from beginner to advanced—and with different physical issues. I'm grateful! " -Kathy, Denver Colorado.
"Ketna has opened up an entirely new world for us. As a faculty member in an academic institution I am pretty tuned-in to an assortment of teaching methods. From my very first class I was impressed with Ketna's knowledge, organizational proficiency, talent and teaching techniques…As a result of Ketna's instruction and guidance I didn't end up using yoga as just some alternate activity in lieu of my more challenging and sometimes more boring exercise regimens. Today yoga has become a very essential and significant addition to my well-being" -Cathi Basler .
"I have known Ketna, as a yoga teacher, for over two years now and have participated as a student in her Saturday morning Breath Yoga class. Ketna has a warm personality that puts students at ease. She allows students to pace themselves at their own individual level while still challenging them to strive a little further and develop confidence in their capability.
I would highly recommend her class for its high quality of instruction in the practice of yoga, both in its physical and spiritual elements. Students always leave her class, relaxed, stress free and motivated to continue and extend their yoga practice well into their daily lives. Please let me know if I can furnish you with any more details about this truly wonderful class. " -Rita Malik
"Since I've been taking (Ketna's) breath yoga, my previous injuries from other yoga classes have diminished. Ketna's instruction is very clear, precise and understandable. She sequences the postures in a very helpful way." – Franci Fsteinzeig (Yoga Teacher)
"I have been pursuing my yoga training with Ketna Shah for over 6 years, and I am learning to incorporate the stress relieving breath technique into my everyday life. Ketna's ability to articulate the purpose and technique of both breath and movement and the subsequent follow up with counter poses, makes the learning beneficial physically, spiritually and emotionally! Ketna is a master of Yoga in my mind and makes every session creative and challenging but most of all inspiring!" -Maggie Eichenlaub
"I am very grateful for this practice of Breath Yoga. I appreciate all the emphasis on breathing correctly as you go into and come out of each posture. And I love all the work on lengthening my spine. I feel this is a more advance form of Hatha Yoga than all of the other forms of yoga I have practiced over the last 11 years."-Carolyn Hickey (Yoga Teacher)
"This class has had a great impact on my health and life. Ketna is a delightful teacher and I hope to come to her classes as long as she teaches" -Barbara Saye
"Ketna is the best! She makes you feel welcome at every class. She respects where every student is in their practice and development. She is an exceptionally accomplished and knowledgeable practitioner and teacher; yet she is patient and encouraging to all students including those with physical constraints. Yoga is Ketna's passion and it shows in her teaching style, the atmosphere she creates in her class, and the care she shows to her students." -Sara Johnson, Denver
"Ketna has been a wonderful teacher combining breath, new postures and meditation. She knows when to remind her students to breath, when to help correct their poses, and when to remain silent." -Cathie Kolbe (Yoga Teacher)
"I have really enjoyed Ketna's Class. She has taught me the value of taking my time, slowing down and allowing Life and process to flow through me easily and effortlessly. Daily I find myself breathing deeply, thinking things through carefully; I am more peaceful and happy." -Gina Fenske
"The yoga therapy, particularly the practice that Ketna Shah observes is one of the most beneficial yoga practices I have done. I have spent years trying every kind of yoga available, and I am happy to say that I have found my core practice in restorative yoga focusing on the breath.
I have been a student in Ketna's class for a few years now, and I can truly say, this is where I notice the most change in my attitude and outlook. It gives me the necessary time to quiet, enough to resolve conflicts within me. Through yoga, but particularly through my restorative practice, I feel like I am regaining my balance in my body, breath and mind." -Maya Mistry (Yoga Teacher)