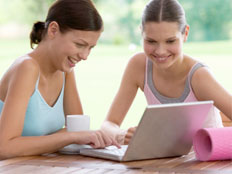 Share a story
What is your story? How did you find yoga? What has been the impact of yoga on your life? Do you have a medical condition that yoga has helped with? Share your story and become part of the rainbow of colors that is MyLifeYoga!
Share a joke
If you have funny anecdote or a joke, why keep it to yourself? Submit your joke and put a smile on somebody's face!
Post an article
Do you want to contribute an article on some topic related to Yoga? Here is your chance to speak to a wider community that shares a passion for yoga. What is more you will be able to provide a link back to your web-site and provide a brief resume in your article!