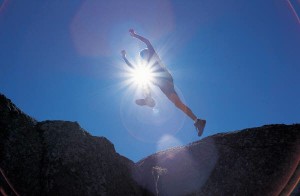 Metaphors are funny things. Sometimes they cross linguistic boundaries, but more often than not, they fail miserably. That's because they tell us little about the words. Instead, they tell us a lot about a culture.
Last week I was at a café with an acquaintance, and we were talking about her job prospects. She is going through some professional changes and has several interesting possibilities in the pipeline, but she cannot do all of them. As she was explaining all the options, she said, "I just have to go home and wrap my head around it."
The head. The mind. Modern society loves them. When making decisions, how often have you heard people say, "list the pros and cons, and follow the path where the pros outweigh the cons." Under that regime, it is a numbers game. It is the number of pros vs. the number of cons. Their weight has little meaning. But it is simple and easy. All we have to do is count (ok, maybe not so easy for those of us who are lawyers, but we can ask for help with the counting if need be).
Lists of all types speak to our logical side. They can be judged objectively. We can ask others for help with making and interpreting them. Plus, we use our heads so often in today's society, and lists are common in all areas of our lives. We make grocery lists, to-do lists, invite lists, etc. Putting it down on paper (or screen) externalizes our thought process and allows us to objectively evaluate what we are thinking. This objective analysis is well respected in modernity.
But does it really serve us? Continue reading →